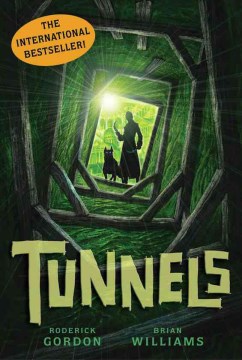 Heather's Pick
Will and his friend Chester embark on a quest in subterranean London to find out what has happened to Will's missing father. Soon after their search begins, the boys discover another world where inhabitants are making plans to reclaim the surface. As Will searches for this father and a way to stop the subterranean inhabitants from destroying the surface, he learns that his surface life hasn't been what he thought.
This series is appealing to readers who enjoyed Jules Verne's
Journey to the Center of the Earth
and Neil Gaiman's
Neverwhere.
If you like this series, I would also recommend the
Artemis Fowl
series by Eoin Colfer and the
Keys to the Kingdom
series by Garth Nix.